Speedcomp Crew & Inner West Chip Music Academy present
Music making with Gameboys & Renoise tracking Workshops as part of ElectroFringe 18
At 107 Projects: 107 Redfern St, Redfern NSW 2016
Saturday 15th of September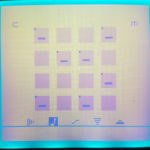 Nanoloop Mono Workshop
1pm – 1:30pm
Croy Broodfood (ex-Bloody Fist) runs through the basics of using the analogue step sequencer Nanoloop Mono to create acid and techno and other monotonous sounds using the original Gameboy. Gameboys and carts provided, BYO headphones.
Intro to LSDj

1:30pm – 2:30pm
Jamie Aisjam takes you through the basics of using LSDj. The music sequencer/tracker for Gameboy and Gameboy Colour. You will learn how to create instruments and arrange patterns into a sequence in this one hour workshop. Gameboys and carts provided, BYO headphones.
Intro to Renoise (PC/Mac/Linux)
2:30pm – 3:30pm
Sean Melt Unit (Cock Rock Disco/Breakcore Give Me Wood) demonstrates the basics of creating music with the music sequencer/tracker Renoise. The workshop will walk you through producing a basic track using Renoise with an emphasis on sampling and rearranging samples from the media.
https://www.renoise.com/download
Glitch visualisation to sound workshop (PC/Mac/Linux)
3:30pm – 4pm
Abissus Void shows you the basics of creating real-time glitch visualisations synched with music using PC software. This workshop will give you an intro in to creating visualisations from Renoise and Audacity.